This may be your new favorite appetizer of all time.
There's everything to love with this finger food. It's ridiculously easy and super fast to make and it's always a crowd favorite.
In just 15 minutes (10 minutes if you enlist some help) you can have these delicious bites made and ready to serve to your guests or take with you to friend's house.
It's probably the most loved appetizer that I make, besides my family's secret guacamole recipe (you can find that delicious recipe in our latest cookbook).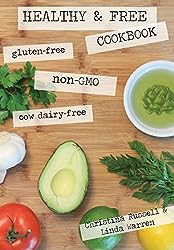 First things first, you must decide if you want sweet, savory or both.
A few nights ago we attended Friendsgiving and I knew there would be a lot of savory food so I opted for sweet. It's totally up to you though. Maybe do 1/2 and 1/2 and then they'll be something for everyone. 🙂
Goat Cheese Bites
Ingredients:
seedless red grapes, washed & separated (or olives) ~ approximately 24
11 oz. goat cheese
4 oz. pistachios, shelled & crushed
Directions:
Wash and separate grapes from stem.
Place a small amount of goat cheese in your hand along with a single grape and roll together to make a ball. The warmth of your hands will allow the goat cheese to cover the grape smoothly. If you need more cheese, grab a bit more and roll again.
Roll cheese-covered grape in crushed pistachios and place in serving tray.
When all grapes have been covered and rolled, cover & place in refrigerator until ready to serve.
See? Easy-peasy! Enjoy 🙂